TRIBAL INTERNSHIP PROGRAM
We created this internship program to offer the experience and to expand professional skills of the tribal interns here at Potawatomi Carter Casino Hotel. The goal in taking part in this program is to gain an understanding and increase knowledge of the different aspects of the gaming enterprise and how each department interacts to create a profitable gaming facility.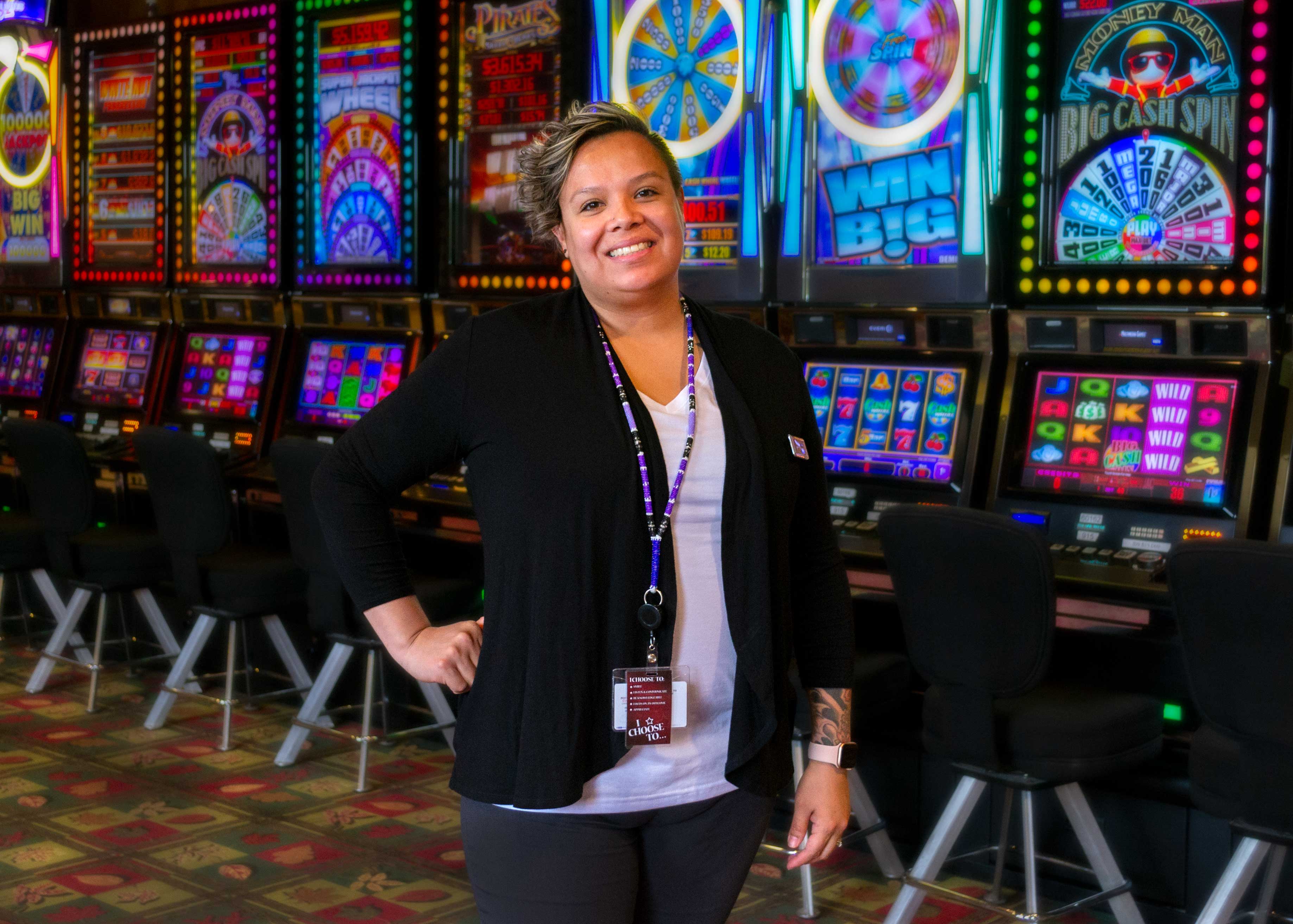 Potawatomi Carter Casino Hotel is excited to announce Alexandria McCorkle, has completed her Tribal Internship Program.
On April 3, 2019, Alex entered the Tribal Internship Program at PCCH. Throughout her three month journey as an intern, Alex spent time observing and working with each of the departments at PCCH; learning how the department operated and worked in conjunction with the others.
From the beginning of the program Alex expressed interest in Marketing and Human Resources. For Alex to get the most out of the program her internship was extended for her to spend more time in both areas.
Alex completed the program July 19, 2019 but not without accepting a position as a Promotions Coordinator in PCCH's Marketing Department.
This is what Alex had to say about her experience.
When I first started this internship, three months seemed like such a long time. In all honestly I was nervous; I didn't know what to expect. The experience went by faster than I expected.
My last week was bitter sweet; I was sad it was ending but proud of myself for completing the internship. It was very rewarding in many aspects; and learning about the casino and hotel was beyond interesting. I didn't realize the things that go on behind the scenes to keep PCCH in tip top shape for daily operations. With what I learned, I have a new level of respect for the team members and think they do a phenomenal job.
While speaking with team members, I was fascinated to find they love their jobs at PCCH and many of them have been here since the beginning of PCCH. It was fun listening to their stories as they shared memories and changes that have taken place over the years to make PCCH a successful operation.
Overall, I am pleased with the internship here at PCCH and the knowledge that was shared with me. I am excited to announce I have accepted a position at PCCH within the Marketing Department as a Promotions Coordinator.
I highly recommend taking part in the Internship program. You never know, it may spark an interest for your studies or if you are looking for a change. There are many possibilities here and you will not be disappointed.
PCCH would like to welcome Alex to our team and wish her the very best of luck in her new position.
We are looking for interested Tribal Members to take part in our Internship Program. For more information please contact Cindy Flannery at 715-473-6863 or click the link below.